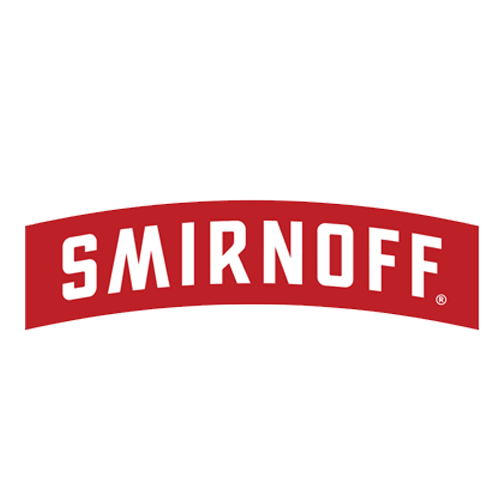 CHALLENGE
Smirnoff had an experiential marketing initiative that they wanted to focus on at SXSW. Their end goal was to get their product into the hands of consumers, with a focus on in-person activations with their brand. Additionally, to raise brand awareness online via organically produced digital celebrity content. 
STRATEGY
Our strategy was to host a SXSW affiliated event at the Line Hotel in Austin, and to make Smirnoff the presenting sponsor of our Hollywire VIP Party. To maximize attendee's, we advertised this SXSW VIP Guest List Application across all of our Hollywire social platforms, and because of our partnership with SXSW, they advertised our event, Official SXSW – Hollywire Event Details  on their website/app to all 75,000 conference attendees.
At the event, Smirnoff branded barware, napkins/cups, photo booth props, as well as 2 activations (branded photo booth & branded yard games to play) were placed around the venue. An open bar with a Smirnoff based featured cocktail was marketed. To maximize impressions, a Smirnoff branded set was designed on site, where we could host celebrity interviews during the party. All video content that was created was organically co-branded, and then distributed on Hollywire's YouTube channel to our 2,000,000 subscribers. 
RESULTS
The Hollywire – Smirnoff VIP Party saw ~ 750 attendees (Celebrities, Influencers, and SXSW badge holders), over 600+ Smirnoff cocktails were consumed, and 10 celebrity interviewvideos were created with organic Smirnoff product placements integrated into the background of the set. Hollywire created more than 5,000,000 impressions on Youtube, Instagram and Twitter with Smirnoff's logos present throughout the venue.Thousands of Smirnoff branded pictures were created at the photobooth during the event. Smirnoff received global recognition from our official event partnership with SXSW, and had brand exposure with the following celebrities:  
The cast of Marvel's Cloak & Dagger (Olivia Holt, Aubrey Joseph, Emma Lahana),
The cast of American Gods (Ricky Whittle, Emily Browning),
The CW's Roswell (Tyler Blackburn),
Olivia Wilde
Billie Lourd
Gabrielle Elyse
Will Forte
Gabrielle Elyse
Jason Sudeikis
Vincent Rodriguez,
Thomas Mann,
Alice Englert,
Gabourey Sidibe